The overall winner of the 2011 Radio Prague Competition is:
Ralf Urbanczyk, Germany
English section finalists:
Prithwiraj Purkayastha, India
Hans Verner Lollike, Denmark
Aparna Chatterjee, India
Radio Prague is announcing its annual competition for 2011. Every Sunday, Tuesday and Thursday in the month of May we will be playing a song which originated in an unnamed Czech theatre. We want you to listen to the song and tell us which theatre it was and who were its main protagonists. The jury will consider the quality of contributions and the research involved. The competition starts on May 1st and ends on May 31st.
Entries should be sent no later than May 31st to
cr@radio.cz
or by regular mail to:
Radio Prague
Vinohradská 12
12099 Praha 2
Czech Republic
The winner will receive a digital radio and another 30 contestants will receive small prizes. We wish you happy listening and good luck!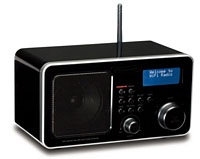 (Curtsy:
http://www.radio.cz/en/static/competition-2011/index1
)